In Which Medium (Digital or Traditional) Do You Feel More Secure And Why? An Austrian Student Interview…Cont.
4. In which medium (digital or traditional) do you feel more secure and why?
I am comfortable, after 25 years of working in traditional clay of various kinds, and going to bronze. But I'm working hard at the exploration and learning about the possibilities and embracing them as I dance the dance that is digital and bridge the gap between the digital and traditional studios.
This is an interview of 10 questions by Mathias Herbster of FH Vorarlberg University in Austria directed to Sculptor Bridgette Mongeon about the comparison of digital and traditional sculpture.
______________________________________________________________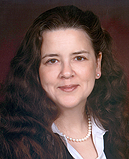 Bridgette Mongeon is a sculptor, writer, illustrator and educator as well as a public speaker.
Her blog can be found at https://creativesculpture.com.
She is also the owner and creator of the God's Word Collectible Sculpture series
Follow the artists on twitter twitter.com/Sculptorwriter twitter.com/creategodsword
Facebook http://www.facebook.com/bridgette.mongeon
Listen to The Creative Christian Podcast or the Inspiration/Generation Podcast Click on Podcast Host Bios for a list of all podcasts.
Listen to the Art and Technology Podcast