In Which Medium Is It Easier For You To Concentrate? An Interview Cont.
10. In which medium is it easier for you to concentrate?
They each are great. Working in the studio listening to an audio book with tools and photographic reference strewn about is a wonderful place. However, settling into my workstation upstairs with classical guitar music playing and my cintiq is another great vibe. Though I am probably more apt to get distracted being on the computer and having access to the Internet, or having a problem with zbrush or mudbox and having to look it up. Digital tools change regularly with each update, making it a challenge. So my answer would be whatever I am in the mood for and meets my present need.

This is an interview of 10 questions by Mathias Herbster of FH Vorarlberg University in Austria directed to Sculptor Bridgette Mongeon about the comparison of digital and traditional sculpture.
______________________________________________________________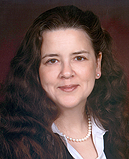 Bridgette Mongeon is a sculptor, writer, illustrator and educator as well as a public speaker.
Her blog can be found at https://creativesculpture.com.
She is also the owner and creator of the God's Word Collectible Sculpture series
Follow the artists on twitter twitter.com/Sculptorwriter twitter.com/creategodsword
Facebook http://www.facebook.com/bridgette.mongeon
Listen to The Creative Christian Podcast or the Inspiration/Generation Podcast Click on Podcast Host Bios for a list of all podcasts.
Listen to the Art and Technology Podcast