Let's Give Our Youth Some Honesty When It Comes To Literature And Faith
There are times when I happen upon a book in my reading that leads me into an entire adventure of exploration. Thus was the case with a small little book called Feathers, by Jacqueline Woodson. Of course, my personal journey of exploration is already in full swing, questions are being asked, prompts are in my head, before I jump on the wagon for a journey that a book may take me upon.
My personal journey is surrounding a young adult novel that I am writing. Perhaps I should say that this is my first novel. Though I am a published nonfiction writer, writing a novel is an entirely different process. Instead of recording facts or processes, I am imagining, delving into my own psyche and also pulling from the experiences as well as the loved ones around me. So it would make perfect sense that my novel would entail some sort of exploration of faith. I have the bare bones of the novel written and I am in the revision stage of things when it strikes me that Caroline, the main character in my novel is pondering her own faith.
In a 1996 journal article titled Spiritual Themes in Young Adult Books by KL Mendt, Mendt talks about the "Psychosocial crisis of identity" that all young adults go through. We might describe this as the pulling away from their parents to figure out who the heck they are. I had been thinking about a simple expression of this as I was growing up. When I was a child I loved the color blue. I am not sure what day it was in my young life that I figured out that I might not like the color blue at all, but that because my mother loved the color blue I had taken that love on as my own. I know it sounds quite simple but, it was a struggle to figure out what color I really loved. Not only that, but I felt a great betrayal to my mother for choosing another color. How much more complicated it is when a young adult realizes that they now must choose their faith. That what they grew up with, in my case, the "Now I lay me," and the "Our Father," and communion and all of that, is now challenged as they mature. I was nine when I had my first communion. I wanted to know God, I mean really know God. I thought that would happen when I received my first communion. I was devastated when nothing happened. After communion I was the same as before. Even when I convinced myself that perhaps it was because I must digest Jesus before I would notice anything. Perhaps I am still looking, resolving, searching for my place in my own spiritual life. Aren't we all?
In my journey of writing and reading, such authors as Anne Lamotte and Donald Miller have presently surprised me. Dubbed as 'Christian' authors their ability to give us real life struggles of belief, and in Anne's case, even with a cuss word or two, has been refreshing. I was tired of reading books with a ton of scripture that seemed preachy, or like Sunday school. Or worse yet, a horrific testimony's that lead to a cushy life in the lap of the Holy Spirit and God.
Can we expect any less for young adults? Wouldn't it be better to broach these topics honestly in literature? I'm talking about difficult topics such as atheism and Christianity, the truth about the church history or being gay and desiring to be loved and accepted by our family and our God. How about broaching the difficulty of accepting others, the desire for sex, or the intrigue with the occult? Isn't it better to confront the loneliness of this passage in time from childhood to adulthood, and discuss these difficult areas honestly?
I feel I am doing this in this novel.
Yet, when I was in my writers group I asked if I should look for a Christian agent or go elsewhere for this book? The novel definitely has a strong element of faith and belief in God, and might even talk about salvation, but it also talks about many other different controversial topics. No one likes editing, but it is an essential part of creating a book. I suppose my fear is having the publisher use editing as censorship. Several individuals at my writers group said, "if someone is saved or if it has that three letter word, G-O- D in your novel you may have to go to a Christian publisher." However, I fear no Christian publisher would be caught dead actually talking about these things that I propose.
My main character has a strong faith, but, God forbid, she also has doubts. In some ways, she is like me, but this is more than choosing your favorite color. She is scared to death of the things she is feeling. Won't someone let me publish that?
K. Mendt also states that the benefits of these type of novels "provide young adults with a point of contact between religion and history." There is no doubt that this is of importance in history. After all, how many wars are created because of religion? Mendt also points out that many young adult book characters are "in search of good and evil, of the self, and the meaning and mysteries of life." My 15-year-old character in my book is doing just that, so is the 50-year-old author.
Mendt concludes, "Many young adults are truly in crisis during the passage into adulthood for a variety of reasons, In addition many young adults are dealing with new understandings of concepts such as death, their own mortality, spiritual transcendence, and they should. Young adulthood can be a time of loneliness, emotional turmoil and confusions. However, it can also be a time of spiritual growth introspection, and values, clarification specially when young adults can exercise their capability for formal operational thought through spiritual themes in young adult literature."
I should point out that Feathers, by Jacqueline Woodson, the book that caused me to think in more detail about this is not a young adult novel, but instead is middle grade. This concept intrigues me even more. I asked my husband, "Why are we so guarded against other options with our children?" His viewpoint, "indoctrination." It reminds me of the day we came home from our Episcopal church, I think my daughter was about 9. She said, "I don't think I agree with what the minister said in the sermon." I swirled around and wagged my finger at her. "Wonderful! I said, "question it all, bring it inside yourself and think about it, pray about what you hear, investigate other ideas, and then come to your own opinions." It was so important for me to say. I would rather encourage my children and introduce them to all sorts of information, even faiths, and have them decide on their own, instead of indoctrinating them or coercing them into my belief system.
A parent might think they are protecting their child, but really aren't they limiting them? Though in the Judy Blume middle grade book, Hello God it is Margaret. Are You There? Margaret is given a choice, and she finds the choice is too hard to make, she wishes she had not had the choice, and that she grew up with a faith. Still, I'm a proponent of exploration and acceptance. I'd like to see that in young adult literature. Even my character in this novel, in the end of the book says that she has learned more from those who are different from her than she has from those who are the same. She is presently seeking out others that she can friend and converse with that can challenge her intellect and her spiritual muscles, while teaching her tolerance of others.
And by the way, at this moment, I'm not really sure what my favorite color is. For a time it was black, which as I understand it is a noncolor. For a time it was cranberry. I was in a purple stage for a while and I really love teal, which is almost blue, just like mom.
In light of this parttern of thought, and as suggested by the mentioned journal article, I have been reading.
Paterson, Katherine. Jacob Have I Loved. Harper Trophy, 1980.
Potok, Chaim. The Chosen. Simon and Schuster, 1967.
Rylant, Cynthia. Missing May. Dell Yearling
Anaya, Rudolfo. Bless Me, Ultima. Berkeley: TQS, 1972.
Mendt, KL. "Spiritual Themes in Young Adult Books." Alan Review 23.3 (1996): n. pag. Web. 24 Feb 2011. <http://scholar.lib.vt.edu/ejournals/ALAN/spring96/mendt.html>.
_____________________________________________________________________________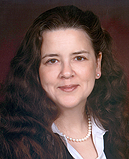 Bridgette Mongeon is a sculptor, writer, illustrator and educator as well as a public speaker.
Her blog can be found at https://creativesculpture.com.
She is also the owner and creator of the God's Word Collectible Sculpture series
Follow the artists on twitter twitter.com/Sculptorwriter twitter.com/creategodsword
Facebook http://www.facebook.com/bridgette.mongeon
Listen to The Creative Christian Podcast or the Inspiration/Generation Podcast Click on Podcast Host Bios for a list of all podcasts.
Listen to the Art and Technology Podcast