MakerBot Collaboration with Met Museum Puts Historic Artwork In Your Hands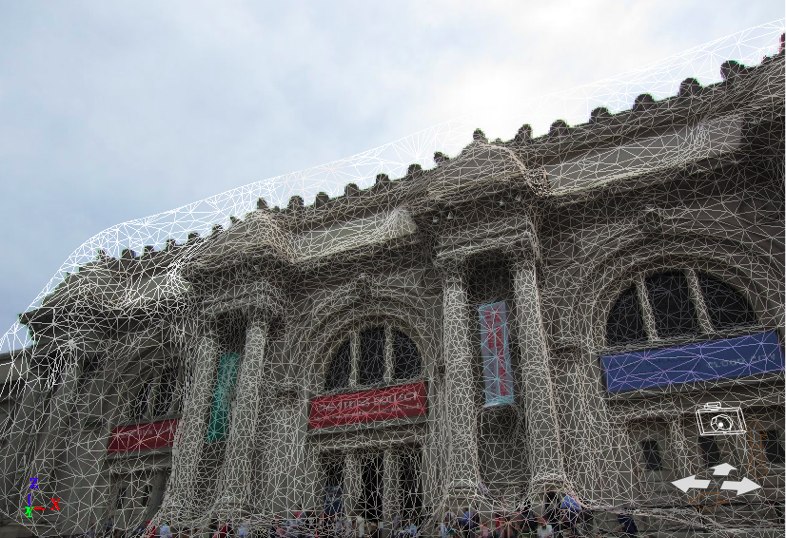 Brooklyn, NY – June 11 2012 – In an historic move, the Metropolitan Museum of Art and creation technology pioneer MakerBot have joined forces to make statues, sculptures, and other three dimensional artworks from the museum's collection available for anyone in the world to access virtually on Thingiverse.com and physically recreate with The Replicator™ – MakerBot's third-generation 3D Printer for the home.
A select group of artists, hackers, and educators from the vast MakerBot Community traveled thousands of miles to attend the inaugural two-day 'hackathon' on June 1st, 2012.  The group toured the galleries of New York's landmark museum to "3D Capture" works of art using basic cameras and the latest 3D software, creating the foundation for a wholly new kind of public archive.
From Helsinki to Tokyo to Fort Worth, 'citizens' of Thingiverse are getting their hands on historic works of art by downloading them from Thingiverse, a MakerBot community website where anyone can share and discover things that can be materialized – as if by magic – using a household 3D Printer like The Replicator™.
In the spirit of the Museum's commitment to share its collection with the public, those who have not yet visited the galleries will now be able to examine artwork digitally or 'in person' by reproducing the artwork on a MakerBot. Teachers can bring history straight into the classroom. Artists can modify, remix and re-imagine classics once set in stone.
The Met MakerBot Hackathon is only the first chapter in MakerBot's effort to bring art back to life. The company has issued a challenge to its community: Capture Your Town! In the coming months, regular people all around the world will use the same simple process and freely available tools to 'capture' artwork, buildings, people, and things in 3D and share them in the Thingiverse.
Bre Pettis, CEO and Co-Founder at MakerBot as well as Hackathon participant, will discuss this 'epic' movement during an upcoming MakerBot community meeting at the Met.
Participants included Tom Burtonwood, Tony Buser, Colette Robbins, Michael Curry, Tom Cushwa, Noah Feehan, Ana Marva Fernandez, Adam Fontenault, Anney Fresh, Micah Ganske, Jason Schapiro, Rebecca Hillegass, Jackie Terrassa, Matthew Griffin, Erol Gunduz, Kacie Hultgren, Sean Justice, Miles Lightwood, Liz Arum, Jason Bakutis, Mike Battaglia, John Briscella,  Svetlana Blum-Briscella, Jonathan Monaghan, Daniel James Moore, David Neff, Keith Ozar, Marius Watz, Catarina Mota, Todd Blatt, Dustyn Roberts, Jonathan Dehan, Don Undeen, and Bre Pettis.

https://sketchfab.com/tags/metropolitan-museum-of-art
Bridgette Mongeon-Sculptor, Writer and Speaker
Bridgette Mongeon is a sculptor, writer, illustrator and educator as well as a public speaker.
Her blog can be found at https://creativesculpture.com.
She is also the owner and creator of the God's Word Collectible Sculpture series
Follow the artists on twitter twitter.com/Sculptorwriter twitter.com/creategodsword
Facebook http://www.facebook.com/bridgette.mongeon
Listen to the Art and Technology Podcast