Merry Christmas Eve! In the Words of The Cheshire Cat,
"We are all a little mad here."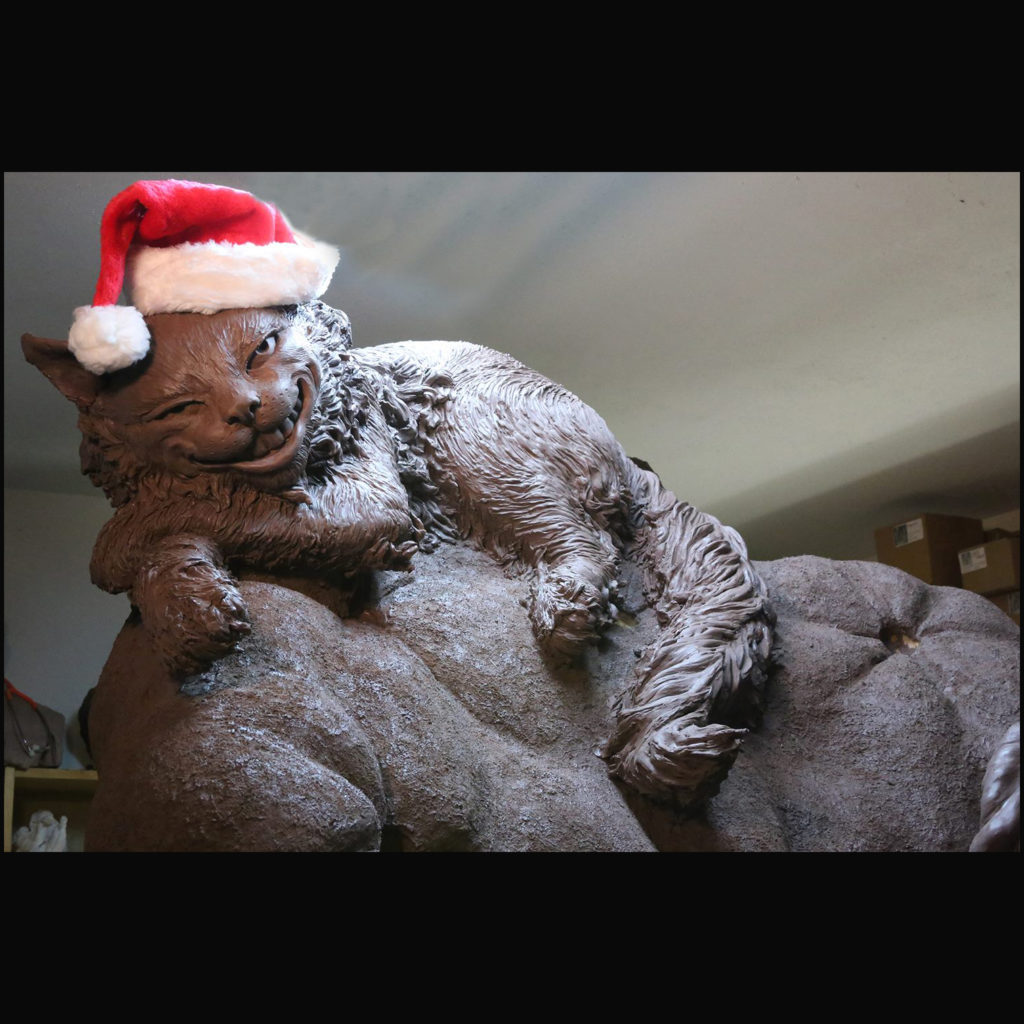 I hope your time with family and friends is a curious and wonderful adventure. This is of the many figures in a monumental sculpture titled Move One Place Onscheduled for installation in Evelyn's Park in Bellaire, Texas in 2018. Created by Bridgett Mongeon. There are 150 hidden things in the scene in honor of the 150th anniversary of the story of Alice's adventures in Wonderland. It is tradition that when you visit the sculpture you or a guest should stand and shout the name of the sculpture Move One Place On and then change places at the 10 foot bronze table. Installation 2018.