More Photos Of Dicks Office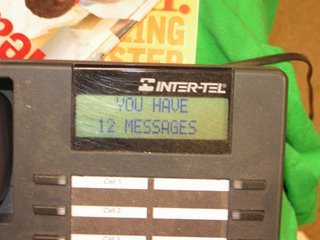 While at the campus last October I was taking pictures of things that were Dick Hathaway. I have a blog about my adventures in undergraduate and graduate school, if anyone is interested.
Here is his mailbox, with incoming mail.
and the phone in his office with 12 messages.