My Armature Is Delivered To My Door
I had been away and out of the studio for a week and while gone I was happy to see that Synappsys Digital Services, took the digital work that I had done and created and milled out my pieces. Here is a bit of technical information for any artists seeing this blog post. Synappsys has two CNC milling machines, a 21inch z axis, and a custom one that they designed and built— a 3 axis- with a 8′ rotary axis. besides milling Synappsys Digital Services, offers 3d rapid prototyping. They are in Norman Oklamoma which does not pose that much of a problem for me as a Texas artist as I can send them my files and foam pieces are light and will fit in a wardrobe box.
The process
Foam is put on the milling machine and the machine mills out the digital file that I have sent to them. The entire reason for this process is that it saves me time in creating an armature. I also can figure out some details of the process, and design which has been discussed in previous posts.
______________________________________________________________
You can follow along with this entire process of creating a life size bronze for the ERJCC on the Evelyn Rubenstein project blog located at http://erjcc.blogspot.com/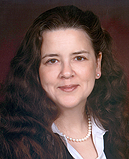 Bridgette Mongeon is a sculptor, writer, illustrator and educator as well as a public speaker.
Her blog can be found at https://creativesculpture.com.
She is also the owner and creator of the God's Word Collectible Sculpture series
Follow the artists on twitter twitter.com/Sculptorwriter twitter.com/creategodsword
Facebook http://www.facebook.com/bridgette.mongeon
Listen to The Creative Christian Podcast or the Inspiration/Generation Podcast Click on Podcast Host Bios for a list of all podcasts.
Listen to the Art and Technology Podcast