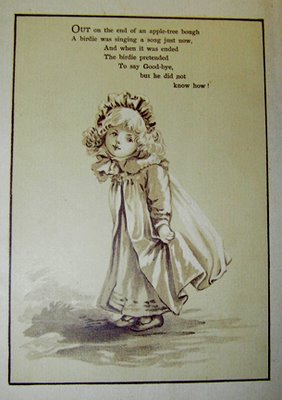 When I was searching for reference for the Dick Hathaway memorial, I went through the collection of his books and found this page. It seemed so appropriate for what I do, what transpires with the deceased. I think of it often when I am trying to capture the essence of those I have never met and who are now gone.
The poem
Out on the end of an apple tree bough
A birdie was singing a song just now.
And when it was ended
the birdie pretended
to say good-bye,
But he did not know how!