Seeking Literary Agent- Nonfiction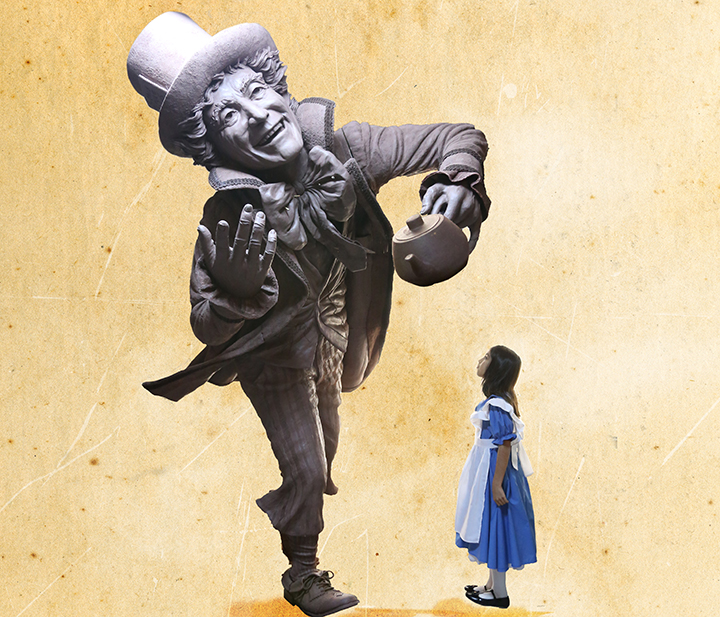 There is no doubt that there has been madness in this last year as I am finding my way out of the rabbit hole. I have been on a curious adventure of creating a monumental bronze sculpture of Alice in Wonderland's Mad Hatter Tea Party, complete with 150 hidden objects to honor the 150th anniversary of the endearing story. It was more than serendipity that I use both traditional sculpting and digital technology in creating Alice and that my new book, "3D Technology in Fine Art and Craft: Exploring 3D Printing, Scanning, Sculpting, and Milling" came out in November 2015 just a few months after signing the contract for Alice.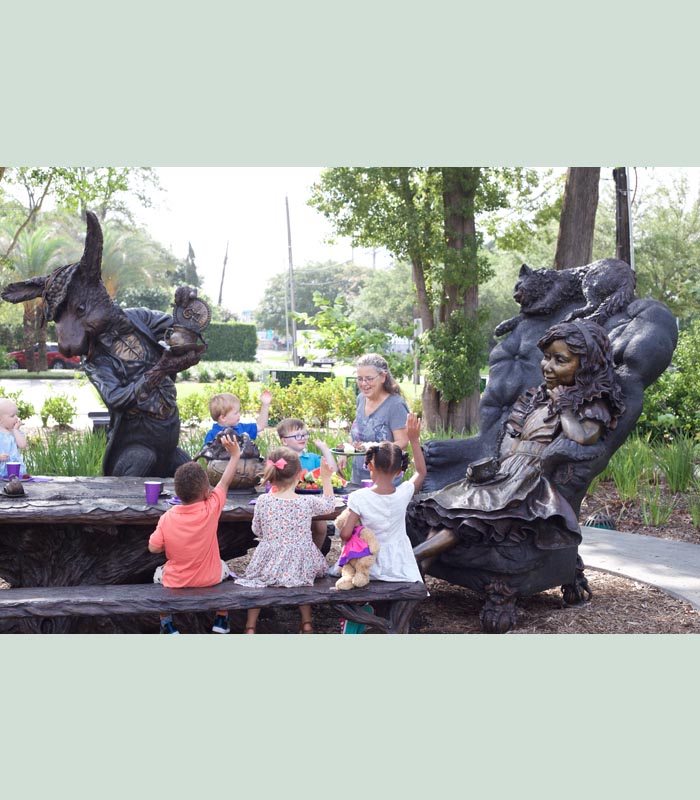 3D printing and 3D Technology are hot topics and Alice in Wonderland is loved by many. Put these things together and it is a Wonderland of adventure that the media is eating up. Now that I have completed the sculpting of the project, and we have set the unveiling for March 2017, I'm ready to begin writing a book I tentatively title, "Finding Alice: A Curious Adventure of Fine Art and Digital Technology." In this book, I'll document the creating of the monumental bronze that will be a coveted dining experience for all who visit Evelyn's park in Bellaire Texas, outside of Houston.
I intentionally pushed the limits of combing traditional sculpture with digital technology in the entire creation. You could say Alice has gotten large and small more times than in the book, and she has done it not with elixirs and mushroom but with technology. This adventure of technology will culminate with a 3D scan created at the park after the installation. This scan will make a virtual reality tour of the sculpture experience that anyone from anywhere in the world can visit. When they do, it will continually promote my new book.
"I can't wait to find the hidden objects. Will there be a list somewhere?" I am asked this question often. My response, "You will have to get my book."
Marketing
Marketing is a hobby of mine, and I'm delighted that some of the major digital companies have agreed to do some co-marketing with me on the project and the technology. The marketing will begin very soon. I hope to have a publisher for this new book by the time this media goes out, and the whirlwind of media happens on the unveiling of the sculpture in March 2017.
Building upon speaking at maker spaces, colleges, national art organizations and 3D Printing World Expo, I'm already booking lectures for next year surrounding the topic of fine art and 3D technology. My hope is that this book, as my other, will be purchased not only as a coffee table book and for those who are intrigued and love Alice, but also as a textbook.
I would like to find a representative for this book project and the other books that I am creating. Being a writer and a sculptor who loves marketing is three full-time jobs, finding an agent helps to relieve me from that pressure and lets me focus on what I do best.
I'm attaching a list of some recent publicity on the project and my art, with links. You need to see this sculpture in person to understand the magnitude of it. I'm looking forward to talking and will be putting together a book proposal as soon as the last pieces of Alice goes off to Shidoni foundry in October. I await your response.
Bridgette Mongeon
RECENT MEDIA
Houston Life- 3D Technology in Fine Art – September 9, 2016
Local Houston Arts Magazine– September 2016. Cover and page 46-47
30 Most Influential Women in 3D All 3DP June 9th 2016
Houston Public Broadcasting – Arts Insights Video April, 22, 2016
Houston Artist Creates a Wonderland CW39 February 2, 2016
ABC Houston Houston City Parks "Hidden Gems": Inside Some Must see- Green Space February 15, 2016
CBS Houston Alice in Wonderland in Evelyn's Park February 16, 2016 Segment 2
3D Printing is a Trip Down the Rabbit Hole 3D Printing Industry – Italy July 8, 2015