Some Thoughts on SCBWI Speaker Ruth McNally Barshaw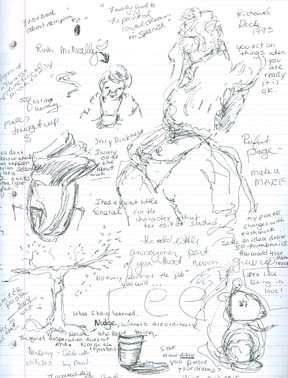 I just returned from the Society of Children's Book Writers and Illustrators (SCBWI) Houston 2011 Conference. The next few posts will be a bit about my experiences.
With seven different presenters for the regional conference there was a continuous flow of information and inspiration. My notes look a little creative, as did my notes when I was in high school. Pages are filled with doodles and thoughts that are not always written in horizontal lines, even if there are horizontal lines as guides page. I'd like to share some of my thoughts and notes as I see them from the SCBWI conference.
Illustrator of the Ellie McDoodle books Ruth McNally Barshaw was the first presenter. Quotes and notes from this lecture are scribbled amidst my own doodles.
• She had a quiet little funeral for the characters that her editor had slashed.
• Pay attention to the annoying part of the you that never grew up
• (On success) Do every part of the job and you will find it.
• I finally got to the point I could dream in Spanish
• First book about camping ( PERSONAL NOTE: Bridgette take note of what this brings up visually in your mind.)
• "I grew up in the most dysfunctional pirate family" (She did say pirate and not private?)
• Don't let the perfect page get to you. Make a mark on it so it is not clean.
• (Comment after she met Richard Peck in 1993 and he gave her his editors card and she did not follow up. Then she met him again.) "You act on things when you are ready. It is o.k."
• My process changes with each work. Get an idea and then draw 50 thumbnails.
• Pick a scenario and figure out how your character would react. ( PERSONAL NOTE: Bridgette how would the Caroline in your novel pick apples?)
• (Concerning her first time at the publishers after her first book was published) "It's like being in love."
• Family was not supportive "how dare you pursue your dreams?" "I pretended they were all dead."
• After getting published, the quiet desperation does not end, nor do the rejections.
• Winners are ordinary people who keep trying.
PERSONAL NOTE: Bridgette books, authors and illustrators to look at:
Stitches by David Small
On quick glance this appears to be a very intriguing story with wonderful illustrations. Must look deeper into this one. The website for this book is fascinating. Once there I had to write a specific blog post about it. Reader see previous blog post on this.
Newberry award winning books by Richard Peck
A year down Yonder and A long way from Chicago
Tomie DePaola
1976 Caldecott Honor Award for STREGA NONA
2000 Newbery Honor Award for 26 FAIRMOUNT AVENUE
_____________________________________________________________________________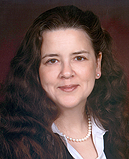 Bridgette Mongeon is a sculptor, writer, illustrator and educator as well as a public speaker.
Her blog can be found at https://creativesculpture.com.
She is also the owner and creator of the God's Word Collectible Sculpture series
Follow the artists on twitter twitter.com/Sculptorwriter twitter.com/creategodsword
Facebook http://www.facebook.com/bridgette.mongeon
Listen to The Creative Christian Podcast or the Inspiration/Generation Podcast Click on Podcast Host Bios for a list of all podcasts.
Listen to the Art and Technology Podcast