The Internet is Great, But Sometimes You Need Hard Copy. My Suggestions For Three Printers

The Internet is great for marketing, but sometimes you have to have things printed.  There are advantages to having hard copy.  You can hold it, save it, file it and put your hands on it when you need it.  The studio is working on several different snail-mail marketing campaigns. It is important to have things printed. I thought I would share with you the three printers that we have been using.
This printer does a great deal of wonderful photograph printing in a variety materials.  Christian Sizemore at Diliberto Photo Design had recommended them.  WHCC does some nice work.
Color Printing Central is doing all of my printing on the marketing material we are creating right now. In this economy, price is a strong factor and Color Printing Central gives me the best price. My rep there is Jenny Gilchrist.
We just sent off the new marketing brochure to Color Printing Central.

OVERNIGHT PRINTS
Again, when price is a factor, I would check with this company. Like Color Printing Central Overnight Prints is quality printing at a good price.

There you have it. Three suggestions of printers to use for your print work. Happy marketing!
_____________________________________________________________________________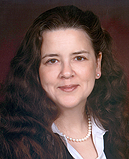 Bridgette Mongeon is a sculptor, writer, illustrator and educator as well as a public speaker.
Her blog can be found at https://creativesculpture.com.
She is also the owner and creator of the God's Word Collectible Sculpture series
Follow the artists on twitter twitter.com/Sculptorwriter twitter.com/creategodsword
Facebook http://www.facebook.com/bridgette.mongeon
Listen to The Creative Christian Podcast or the Inspiration/Generation Podcast Click on Podcast Host Bios for a list of all podcasts.
Listen to the Art and Technology Podcast