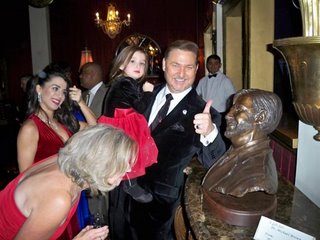 For about 4 months I have been working with a new secret client. It was a secret because we were creating it for her husband to be given to him at their Christmas Party. The party was this past Saturday. The subject was Dr. Brown of the Houston Hand Center. You know the commercial, with his little daughter, who reaches out for the camera.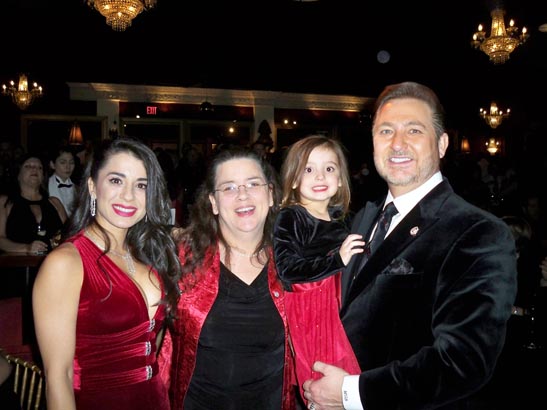 Rachel, Dr. Brown's wife, and I have been working on this commission for four months and we managed to pull it off even though Hurricane Ike came in the middle and tried to slow us down.Rachel graciously invited my husband and I to their company Christmas party. Something quite fun as we don't work for a company and rarely get to go to a Christmas party.I also loved being there for the unveiling.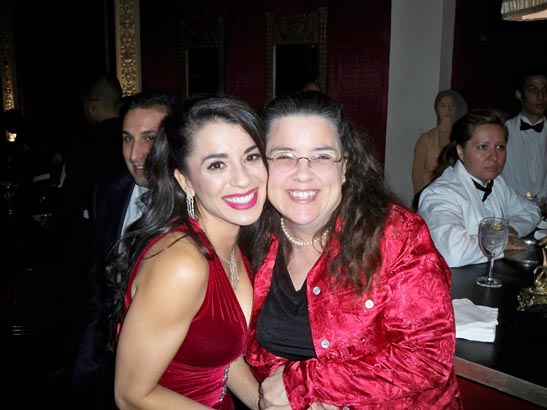 I also worked diligently to put together a video of the entire process. Rachel was so much fun to work with sending me photographs and letting me tape her voice. It was a blast to have that extra little something to go with the sculpture. The video was played at the party.Mr. Brown was delighted with his sculpture, and Ms. Brown expressed a desire to have the kids captured as life-size bronzes. We all agree, the Brown's will be keeping me quite busy in the next year or so, but not too busy to take on other work, I'll just be hiring new apprentices.Here are some photographs from the event.