Does Your Thought-Process In Digital Sculpting Programs Differ From Your Thought-Process In Traditional Sculpting? An Austrian Student Interview Cont.
3. Does your thought-process in digital sculpting programs differ from your thought-process in traditional sculpting?
Yes, especially with the idea of being able to quickly get into a project, digital is slower for me. The other hindrance is I can't spend as much time as I like with the digital processes. I work from commission to commission and not all offers the ability to use the digitally processes, and that slows me down.
Though I must say, that we should speak of the other digital tools that I use in my process. For example, In this video Digital Art for the Traditional Sculpture Studio I am using Daz 3d models and Poser to "sketch" in 3D. I absolutely love this. As I said, my mind thinks in a 3D form. With Jenna, in the video, we took that to milling, though she was small, it was the process that was important. I also loved working out the design for another client digitally
I am doing that with my present commission. See these posts.
The final results of the presentation using Daz, Poser Zbrush and Photoshop
Working through presentations Poser Zbrush Part-1
Working through presentations Daz, Poser, Zbrush Part-2
My husband, also an artist and writer, sat in on a new public relations conference with Daz 3D. Many of their models are sculptable, and I was very surprised at the geometry I found with this last project. Some might argue, "that is cheating." I'm not sure it is. If this would have been a life size sculpture commission I would have taken this file of the players and had it milled out digitally- life size, in a heart beat. Though I would have had them milled naked and sculpted the clothes on them. I also expect I would have been cutting away the foam and changing positions as I progressed, but I do the same thing with my large commissions with armatures made in metal. Except I have to bang those with a mallet. Milling for enlargements is so great!
My preferred way of working for large or monumental work would be maquette, 3D scanning, foam, clay on foam. I rarely sculpt larger than life, but there would be no other way, in my opinion, to do this. Unless you are going to work on something like the American and the new digital processes used with data direct to mold. See my article in 2007 Sculptural Review Article.
Again, as an artist I'm paid to get a tangible medium to a client, I have to think to the end of the project. If I am sculpting in clay, I am still thinking through to the process of bronze casting. How does this work, how does this piece, this design translate to the final medium? I have to do the same with digital, though the tools and mediums available are so different and changing daily.
I will also mention that when working digitally, I prefer to change my material to something that resembles my traditional clay. I hate the plastic look in digital sculpting.
This is an interview of 10 questions by Mathias Herbster of FH Vorarlberg University in Austria directed to Sculptor Bridgette Mongeon about the comparison of digital and traditional sculpture.
______________________________________________________________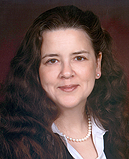 Bridgette Mongeon is a sculptor, writer, illustrator and educator as well as a public speaker.
Her blog can be found at https://creativesculpture.com.
She is also the owner and creator of the God's Word Collectible Sculpture series
Follow the artists on twitter twitter.com/Sculptorwriter twitter.com/creategodsword
Facebook http://www.facebook.com/bridgette.mongeon
Listen to The Creative Christian Podcast or the Inspiration/Generation Podcast Click on Podcast Host Bios for a list of all podcasts.
Listen to the Art and Technology Podcast