Thanks to everyone who attended my lecture at 3DCAMP- Bridging the Gap Between the Digital and Traditional Studio and Fabric to Frankenstein.
I really enjoyed presenting and interacting with all of the attendees.
In my lecture I spoke about a few different things. I thought I would list them with links in case anyone wanted to have further information.
I spoke a bit about my process of using 3D and how I got involved. I covered my use of Poser, Daz , Mudbox and ZBrush in my presentations and then in obtaining enlargements that were milled with a CNC machine in foam. I have a YouTube video on this, should anyone be interested. It is on my YouTube channel and called Digital Art For the Traditional Sculpture Studio
I also showed another video in the lecture that demonstrated quick sketches in Mudbox.
If anyone is interested in some of those processes I have several special project blogs where I document my work. For example:
Project Blog-Evelyn Rubenstein
Project Blog- Prairie View Panther
Project Blog-Grambling State Tiger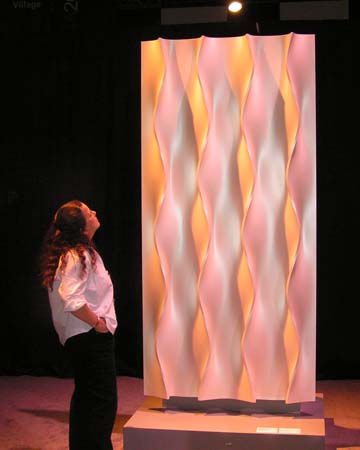 The school that I am so impressed with that does 3d printing in ceramics is Solheim Laboratories. There was an article about them in the Ceramic Arts Daily. I forgot to mention that several hackers are working on extruders that can be added to the home made printer the the rep rap machine.
I also spoke about ownership. I should probably write an article about ownership as it pertains to the psychological process of transferring from traditional sculpting to digital. I don't have one yet. I do, however, have some works on the copyright issues. Antiquities, Masterpieces, Rights of Ownership and 3D Scanning is an article I wrote, but I did not get to talk about this in the lecture. I'm including it here because it intrigues me.
I also mentioned about 3D and copyrights. I did podcast about that with Kevin Gillespie and that can be found in this blog post. All of the Art and Technology podcasts can be found at DigitalSculpting.net.
There are several companies that can "Get your work out of the computer." The company that does my CNC milling is Synappsys Digital Services. They are in Oklahoma. I will however be pricing my work out with Steve at Smash Designs because he is local and I just discovered he offers these services
There are several companies that create work from the computer. I mentioned my favorite was imaterialize. I think because I podcasted with Joris Debois and because they come from .mgx which does such quality work. FYI I think that .mgx is working in the largest build envelope (size) of rapid prototyping. They are also working with foundries in American to create a new sort of process. You all saw Kraftwurx at the conference and there is Shapeways as well.
For information on stone CNC milling check out the Digital Stone Project. There is also a service bureau that stemmed from the Digital Stone Project. I'll include it once they contact me. While I was e-mailing them I asked them for a podcast interview- stay tuned.
Some of the artists I talked about were Robert Lazarini- skull and phone booth – optical illusion, Nathalie Miebach- weaving data, David Beck- gps of friends, David VanNess- 3dprinting multiple pieces, Caleb Weintraub- cnc milling of large figures and adding stuff to it. Eric Van Straaten 3d printed fine art a bit risque, Stelarc- freaky guy with ear on his arm, Orron Catts – coat of skin- see interview and above.
If I think of any more I'll let you know.
Thanks once again for coming to my lecture and also for supporting 3DCAMP Houston 2012. If you know of anyone who would like me to speak on these topics or others please feel free to contact me.
_______________________________________________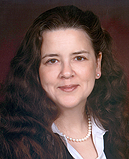 Bridgette Mongeon is a sculptor, writer, illustrator and educator as well as a public speaker.
Her blog can be found at https://creativesculpture.com.
She is the vice chair of the planning committee for 3DCAMP Houston 2012 http://www.3dcamphouston.com
She is also the owner and creator of the God's Word Collectible Sculpture series http://www.godsword.net
Follow the artists on twitter twitter.com/Sculptorwriter and twitter.com/creategodsword
Click on Podcast Host Bios for a list of all podcasts.