Posts Tagged 'writing e-publishing'
At every writers conference, the topic will eventually turn to self publishing and e-books. You can bet you will see a lot more posts on this blog about just how to do that. I am learning quite a bit about e-publishing. There are e-publishers out there who will take your manuscript and publish it for you as an e-book. Are there ways you can do this yourself? That is what I will be looking at on this blog.
Be warned, if you plan on creating an e-book and self publishing everyone says the same thing. Be prepared to do a lot of work on marketing that e-book. Traditional publishers expect their authors to market themselves as well. A page on Simon & Schuster talks about just that.
Here is another warning. Be sure your book is good and is proofed. Everyone has been paying attention to Amanda Hocking and her success in e-publishing. I have read a few of her things online and one thing keeps coming up EDIT! As I am working through the edits on my first novel I realize that this cannot be stated enough, edit, and then edit again. Here a quote from Amanda's blog
"My biggest word of advice to any new/future writers thinking about diving into Kindle: Edit. I don't care what you think, you didn't edit enough. Some people won't care that there's errors, it's true, but enough of them will. And they paid for it, so they have a right to. So edit more. And then again. Really. "
My first focus on creating an e-book is what software do I need?  I was ever so surprised to find out that my investment into Srivener, the software that I purchased to do my first novel and to write my college thesis, can actually prepare your e-book in several different formats.  Here are some videos on using Scrivener to prepare your e-book for publishing one by Avery Breyers.

I'm thrilled about this, now to get that novel finished, and edited a few hundred times. I'll be posting more on self publishing e-books so do check back. It is a very exciting time to be a writer.
_____________________________________________________________________________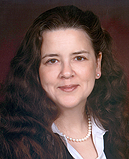 Bridgette Mongeon is a sculptor, writer, illustrator and educator as well as a public speaker.
Her blog can be found at https://creativesculpture.com.
She is also the owner and creator of the God's Word Collectible Sculpture series
Follow the artists on twitter twitter.com/Sculptorwriter twitter.com/creategodsword
Facebook http://www.facebook.com/bridgette.mongeon
Listen to The Creative Christian Podcast or the Inspiration/Generation Podcast Click on Podcast Host Bios for a list of all podcasts.
Listen to the Art and Technology Podcast