WANT YOUR WORK IN A MUDBOX BOOK? Please Pass This On and Twitter, Need Art Quickly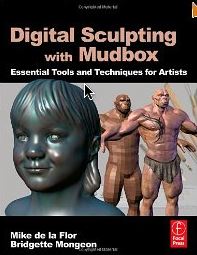 PLEASE REPLY QUICKLY, PASS ON THIS INFORMATION AND POST
We are looking for artwork created in Mudbox for a gallery for our new book. Deadline is this weekend. If you are interested in possibly participating please e mail me directly at Bridgette (the at sign) creativesculpture.com. There is no monetary compensation but we will give you credit in the book. You can use other software in conjunction with this creation as long as Mudbox was used as part of your work flow.
Please contact me by this weekend (March 5-6) and let me know your interest, if you have your work posted on the internet send a link and then I will ask you to send an image via e mail once I check with my coauthor. Then we will send you a release form. WE ARE ON A TIGHT DEADLINE. ALL ARTWORK MUST BE IN ALONG WITH RELEASE FORMS BY TUESDAY the 9th of March. Thanks in advance for your interest.