Which Medium Enables You To Work More Spontaneously? An Interview Cont.
6. Which medium enables you to work more spontaneously?

Pause, pause, pause.
I would be inclined to say traditional medium, but there is so much that the digital medium has to offer and it is rapidly changing— I can be quite spontaneous. For example, posing a Daz model in the projects I mentioned earlier   is so spontaneous for me. Unfortunately, I do a lot of sculptures of children and wish they would expand that line more. I'm also now using the posing of Daz models to assist me with 2d work – More Illustration on this blog.
When I think about architectural sculpture, as mentioned before, I would say digital. But I think the important element is that it is not an either or scenario; it is taking a mix of many different technologies and traditional methods and mixing them up for whatever project is at hand. Before my introduction to digital possibilities, my tools fit in coffee cans that sat in my studio, or in a tool box. Now they are also in the office or at service bureaus or as bits of data.
This is an interview of 10 questions by Mathias Herbster of FH Vorarlberg University in Austria directed to Sculptor Bridgette Mongeon about the comparison of digital and traditional sculpture.
______________________________________________________________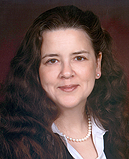 Bridgette Mongeon is a sculptor, writer, illustrator and educator as well as a public speaker.
Her blog can be found at https://creativesculpture.com.
She is also the owner and creator of the God's Word Collectible Sculpture series
Follow the artists on twitter twitter.com/Sculptorwriter twitter.com/creategodsword
Facebook http://www.facebook.com/bridgette.mongeon
Listen to The Creative Christian Podcast or the Inspiration/Generation Podcast Click on Podcast Host Bios for a list of all podcasts.
Listen to the Art and Technology Podcast